A Guide to Mummy Makeovers in Singapore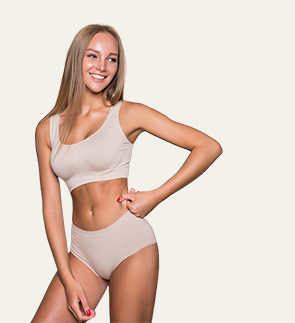 Being a mum is hard work. Baby cuddles and coo-ing aside, childbirth comes with its list of tolls on the mom's body, skin, hair and confidence!
Mummy makeovers are treatments that restores the body (and mind) for mothers after giving birth and these are some restorative options suggested for mothers:
Breasts
Sagging and deflation of the breasts is very common after consecutive births and breastfeeding. It is not surprising that breast enhancement surgeries are popular procedures to help mothers revive confidence in their bodies.
At Astrid Plastic Surgery, we work closely with mothers to evaluate and assess their needs. Breast augmentation surgery is commonly requested to restore breast aesthetics. Other procedures that complements this procedure include a breast lift (mastopexy) and nipple reduction. Our unique scarless mastopexy technique gives a breast lift without the typical scars expected of a traditional mastopexy surgery.
The Mummy Pooch
As we put on weight during the pregnancy and the baby grows, the tummy muscles and skin stretches, causing the dreaded mummy tummy, stretch marks and weakness of the core muscles.
If you have a little loose skin and fat that doesn't budge with exercise, non-surgical methods may be all that you need. Cryolipolysis for instance is a non-invasive, body shaping treatment that helps to reduce fat in specific areas of the body. This treatment has no downtime, and contours the body by "freezing" the fat cells. If more fat reduction is needed, then liposuction will be a more effective solution.
However, if you have loose skin or have diastasis recti, an abdominoplasty may be more suited for you. What is diastasis recti? This is used to describe the growing gap that forms between your tummy muscles to accommodate a growing baby. This gap often does not fully recover after delivery. Abdominoplasty or tummy tuck involves the removal of excess skin and fat from the abdomen, along with repairing the diastasis recti. This surgery may sound like a considerable undertaking, but in the case of significant diastasis recti, nonsurgical methods are not usually effective, and surgical repair is often the recommended path.
Here's Astrid Plastic Surgery's simple formula for treating your mummy tummy:
| | | | |
| --- | --- | --- | --- |
| | | | |
| | | | |
| | | | |
| | | | Abdominoplasty + Liposuction |
| | | | |
| | | | Miniabdominoplasty + Liposuction |
Hair Troubles
Surely you sigh every time lumps of hair fall in the shower? One of the side effects of pregnancy is losing your luscious locks after giving birth. Should you feel that your hair is thinning or you need extra help to bring back your crowning glory, consider a scalp program that works from the inside-out.
MIRIQA® Hair Extra Strength Professional Nutrition Supplements is our clinic-exclusive answer to fortifying your hair growth from within. Containing the right blend of clinically-proven nutraceuticals, this award-winning supplement supercharges your hair growth and can be taken during breastfeeding.
To stimulate your hair follicles directly, applying the Astrid Hair Boost lotion will improve circulation to hair follicular cells, reduce hair fall and encourage more hair growth.
Eye Bags and Dark Circles
Got tell-tale new mommy Panda eyes? Undereye circles and bags are another effect of becoming a mum – and often the most visible. While sleep remains an essential part of your undereye recovery, Astrid Bright Eye filler treatment will illuminate those stubborn dark eye circles and mild eyebags. If your eyebags are more than just mild, scarless eyebag removal can eliminate these eyebags with little downtime and no trace of a scar.