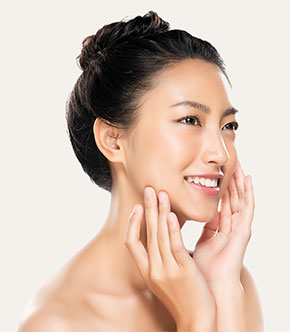 Why Choose Astrid for Rhinoplasty
At Astrid, our surgeons are trained in both Asian and Caucasian rhinoplasties through their training in South Korea and in the UK.
We have in-depth understanding of both the nasal anatomy and desired aesthetics.
We offer both

open and closed rhinoplasties.
A rhinoplasty is a set of procedures that seeks to improve the nasal form and function. The procedures done are different depending on the needs and desires of each patient.
Common rhinoplasty procedures include:
Raising or reducing the dorsum
Raising or reducing the tip
Refining the tip (tip-plasty)
Changing the projection of the tip (short nose or long nose correction)
Correcting asymmetry / deviation
Hump reduction
Narrowing the alae (alarplasty)
Straightening the septum (septoplasty)
The aim is to achieve a symmetrical and refined nasal profile that harmonises with the rest of our facial features.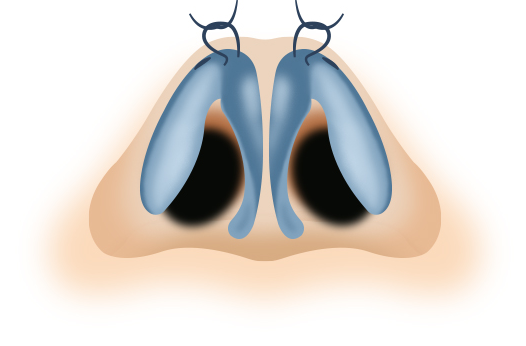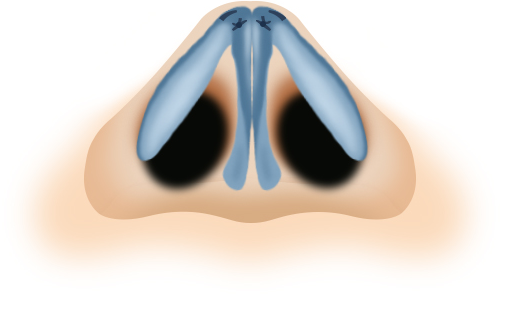 Open Rhinoplasty vs Closed Rhinoplasty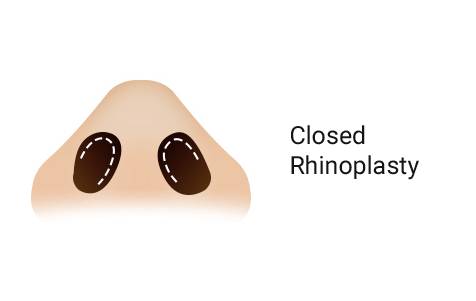 With the closed approach, the incisions/scars of the rhinoplasty are hidden within the nostrils and are essentially scarless.
A closed approach works well when minimal corrections are needed, and can be used for bony osteotomies, nasal dorsal enhancements, tip correction or refinement, alar modifications, and bony dorsal hump reduction.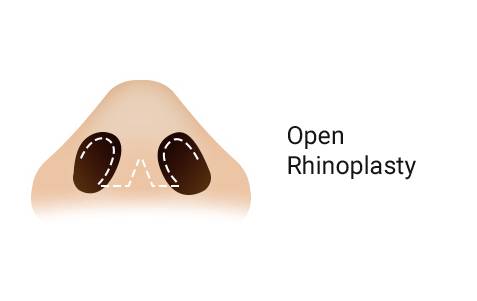 In the open rhinoplasty approach, in addition to the nostril scars, there is a short incision across the columella (base of the septum).
Open rhinoplasty is often required when more advanced surgery for tip-plasty is planned, and it can be used for nasal dorsal enhancement, tip correction or refinement, alar modifications, septoplasty, full dorsal hump reduction, and bony osteotomies.
Pros and Cons of Open and Closed Rhinoplasty
There are a handful of different reasons why you might want to opt for one rhinoplasty technique versus the other.
Open Rhinoplasty
Optimal visibility for surgeon
More powerful corrections and precise procedures
Can lead to minor scarring and more swelling
Longer recovery time
Closed Rhinoplasty
Less visibility for surgeon
Limited corrections and less precise procedures
No scarring and less swelling
Quicker recovery time
Your plastic surgeon will discuss the pros and cons with you in detail, and help you determine the best route for your goals and desires.
What To Expect During Rhinoplasty?

Your plastic surgeon will work closely with you to understand your desires and objectives. They will inquire about any past nasal injuries or obstructions, previous procedures, and other factors relevant to your rhinoplasty.

Next, they will conduct a comprehensive evaluation of your face and nose, including functional and aesthetic measurements. If necessary, scans may be arranged to assist in diagnosis, particularly for cases involving nasal trauma. Together, you will discuss the steps to achieve your desired outcomes, as well as recovery and potential side effects.

The procedure itself lasts between 1-3 hours, depending on whether you opt for an open or closed rhinoplasty. During the procedure, you'll likely be under local anaesthesia, and you can expect 5-10 days of recovery.
Rhinoplasty Often Done With
Procedures often done together with rhinoplasty to enhance one's facial features:
Paranasal / Nasolabial fillers
Astrid Tailored Scar Treatment
Pore Refine
Lose The Bruise
Personalised Nasal Treatment with Genuine Care
Astrid Rhinoplasty Surgery Review
If you're looking for an incredible plastic surgeon who is genuine, caring, kind, honest and has years of experience, then Dr Jonah is your man ! I went to see Dr Jonah in Aug 2022 for my first consultation and I knew instantly I wanted this man to carry out my surgery.

His knowledge, experience and his caring nature made me feel confident and safe under his care. I wanted a rhinoplasty and Dr Jonah gave me the best advice. He always answered my questions and was always happy to help. Dr Jonah is an amazing surgeon who goes above and beyond his duties, he's very kind and caring with a good sense of humour and I wouldn't hesitate to recommend him to anyone and if I decide to have further treatment he would be the one. Im happy with the results and feeling more confident with myself.Thank you so much Dr Jonah.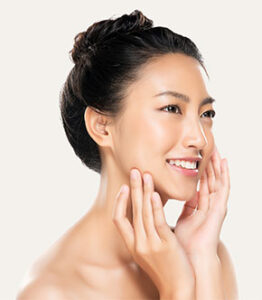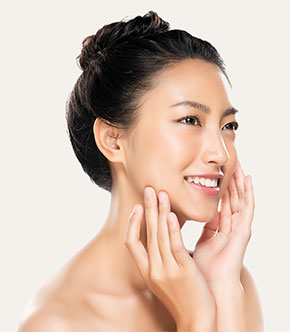 Astrid Plastic And Reconstructive Surgery
3 Mount Elizabeth #13-07
Mount Elizabeth Medical Centre
Singapore 228510
T / +65 6530 3573
HP / +65 8764 9219
Astrid
Plastic Surgery
10 Sinaran Drive #11-22
Novena Medical Center
Singapore 307506
T / +65 6273 0062
HP / +65 8764 9219
Copyright @ 2023. Astrid Plastic Surgery